Architextures
In operation since 2001, Architextures is a music composition and production company that first started out in Quebec City. Over time, we acquired a solid reputation, creating music that fits perfectly into a wide variety of productions. Our music has been heard all around the world on tv, in theatre plays, in classical concerts, on albums, at magic, dance, and figure skating shows, and much more!
Now located in Aylmer, Outaouais, since 2012, strategically posted between effervescent platforms such as Montreal, Ottawa, and Toronto, we continue to provide state of the art music locally and internationally. Whether it's an original composition for television, film, multimedia, or else, we understand that music plays a very important role in the storytelling process.
Etienne Nadeau-Plamondon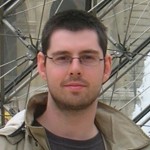 Founder of Architextures creative concept, Etienne is a classically trained multimedia composer with a broad musical background. His passion for carving unique timbres and textures makes him the perfect architect of sound. Also trained as a studio engineer, he has been involved in music for over 20 years. Member of SOCAN and SCGC, he shares his creativity between music for pictures and concert music. His own blend of electronic and traditional sounds is becoming increasingly recognized around the world and his music has been heard in several countries around the globe. He studied the piano, classical composition, and musical technologies for several years, in addition to performing and touring with many bands and conducting a few ensembles. However, studio is where he is at his best, where the magic happens!
Licensing
At Architextures, we offer an extremely flexible licensing scheme ranging from personal or educative use to worldwide media campaign and blockbuster movie. You can opt for already made songs that you like or a tailor-made package to custom fit your vision. We base our fees on elements such as the nature of the project, the media, the targeted market and much more. Please contact us so we can work out the details according to your very own project.